Yitzchak Meir's 10th Yahrzeit
Ten years ago my son passed away. I tried to do something to commemorate it today.
While I davened alone in the morning and therefore could not lead a congregation or say Kaddish, I gave permission to two of my boys to say Kaddish in their "Daf Yom Minyon", and each of them said a Kaddish on their own.
The friend picked me up just before 2pm, and all was smooth while driving to the cemetery until we got to the final road – at the end of the road was the grave. But the road was blocked by a concrete barrier. We eventually parked and walked the final 7 minutes to the grave. On the way, we discovered why the barrier was there: There was major construction, and the road was half the normal width.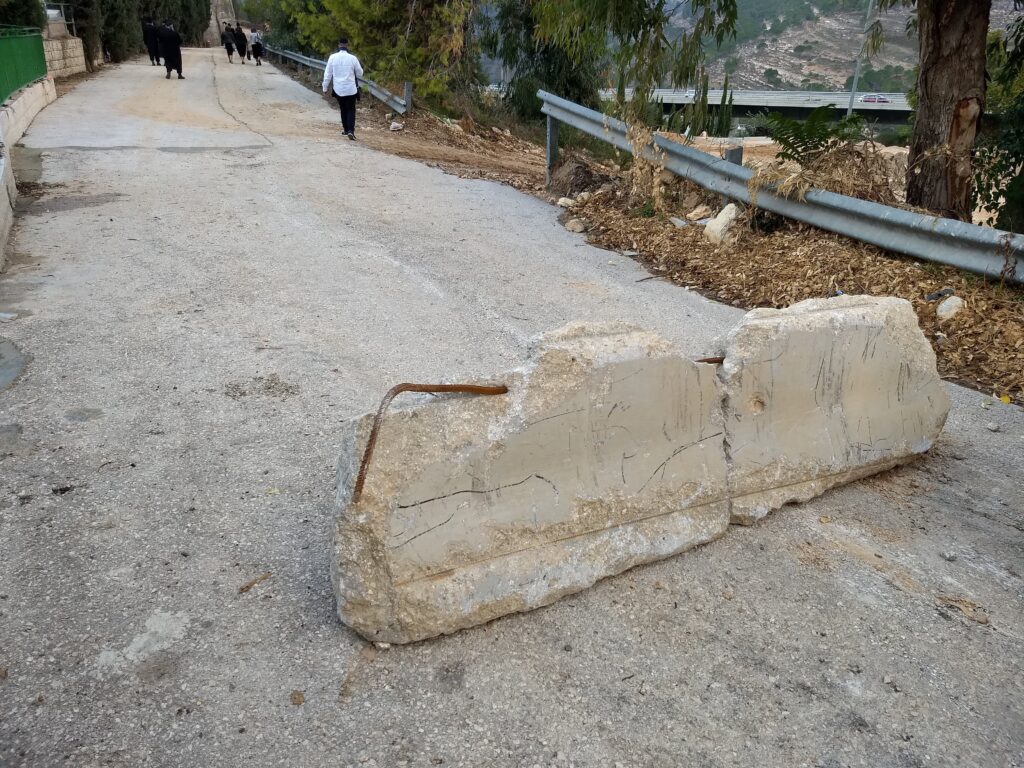 At the grave I noticed that 10 men were gathered around a different grave. I asked if they would be saying kaddish, but they answered even better: They would be davening mincha in a few minutes! Great! I had my first proper mincha in many months! I had trouble keeping up with them – not that they davened quickly, but I am just so used to davening slowly without a watch or any pressure from other people. While I had my siddur with me for mincha, for Kaddish, I opened my siddur app to the nusach sefard siddur so that I could say the Kaddish at the end properly.
Then I went back to the grave and set up my own phone on a tripod and broadcast a few minutes on Facebook Live. Nothing very interesting. I did get a single viewer online for a few moments (over 100 views after I went live).
Finally, one last shot of me at the grave: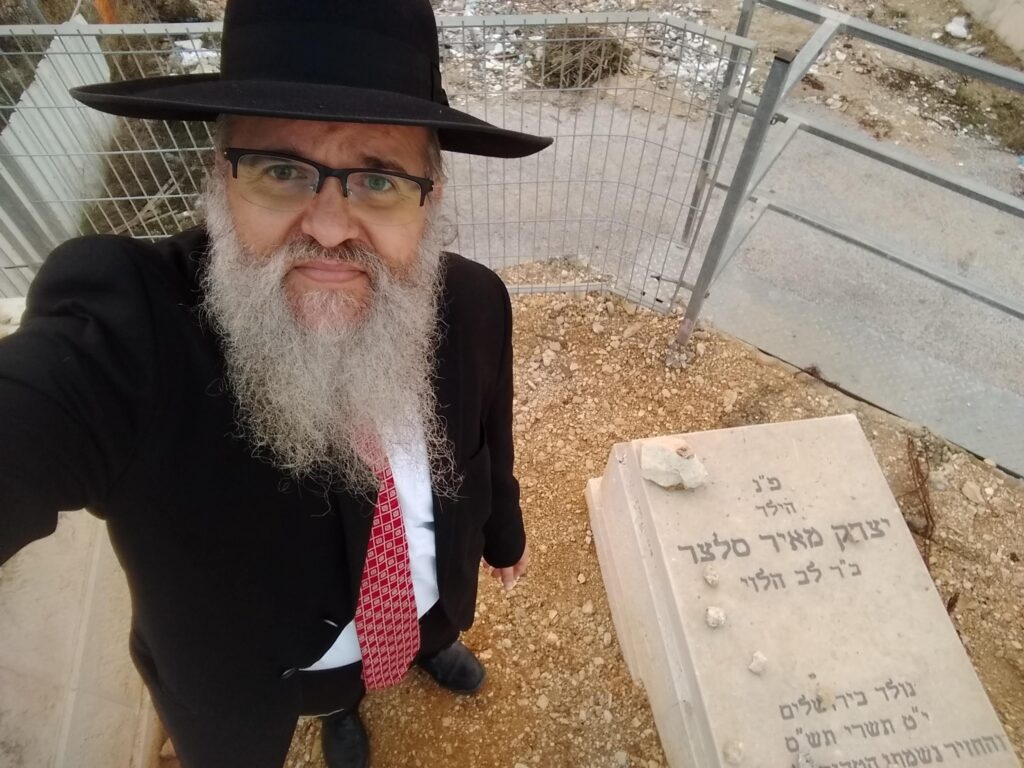 I am pleased with this one as it shows a proper amount of pain on my face.
That's all I managed this year. No treats for the congregants. I didn't even remember to make brownies for NS & ES to bring to yeshiva.
May the neshama of Yitzchak Meir have an aliyah.